The Masjid Musa mosque in the Kenyan city of Mombasa, which was once associated with Islamist extremism, has become a centre for reconciliation and peace building.
In 2014, police raided the mosque saying it was recruiting youths to join the Somalia-based Islamist militant group al-Shabab.
They impounded grenades, propaganda audio, video disks and black flags with painted rifles associated with al-Shabab.
After more than 100 people, mostly young men, were arrested, it was shut down.
Community elders and regional leaders met to reform the mosque's leadership, expelling radical imams and replacing them with new, moderate ones.
RELATED NEWS:Kenya needs to stop panicking and start preparing for coronavirus
A few weeks later, the state handed the mosque back after being satisfied with its reforms, which included the delicate process of reintegrating the radicalised youth.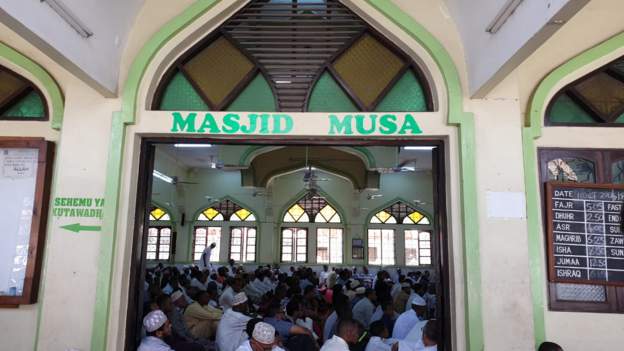 Shabi Islam, the new man put in charge, told the Leakblast about how this was achieved:
"

We did not use guns. We prayed and used kind words. Village and mosque elders engaged the entire community to convince the young people to change their ways. Today they have. No-one can say they came back by the way of the gun. They changed due to prayer and engagement.

"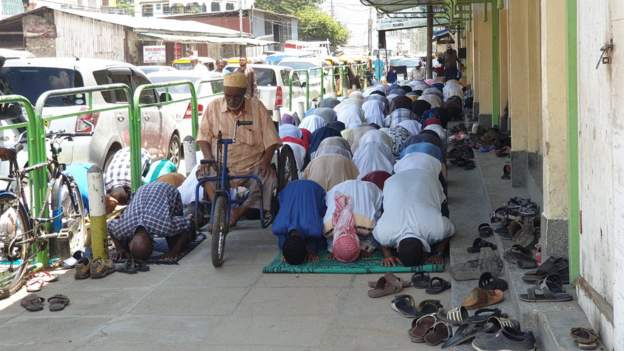 Salim Karama, who says he was recruited to join al-Shabab and joined in riots at the time of the closure, is among those who have been reintegrated.
But he believes that without jobs people like him remain vulnerable:
"

The chronic issue is… unemployment and idle minds. If one has a job, he leaves home early morning, goes to work and returns in the evening. The government needs to look at our plight. A lot effort goes into removing a wrong without plugging in something good.

"
There are still some unanswered questions about the police crackdown.
Tailor Saddah Suleiman says her husband was among those arrested, but who has never been seen or heard from since.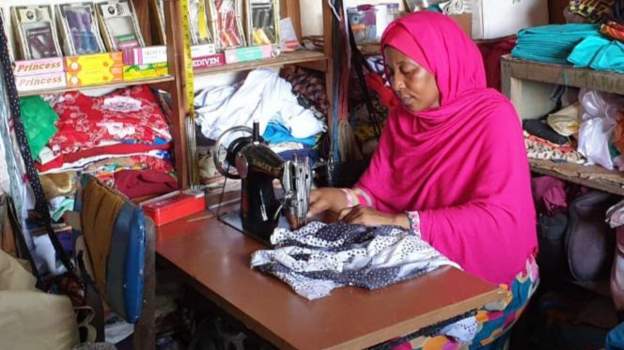 A judicial inquiry said the police might have killed him. But Ms Suleiman wants a conclusive answer:
"

I am not satisfied at all. The government is supposed to tell us where he is because they are the ones who took him. We saw them taking him. So they need to at least tell us where is. We have never been told that.

"
The police told the inquiry he jumped off a lorry and ran off while he was being taken to a police station.
Nonetheless, six years on, people no longer fear walking or living near the Masjid Musa mosque and tenants are flooding back into its neighbourhood.
---
If you are happy to be contacted by a Leakblast journalist please leave a telephone number that we can contact you on. In some cases a selection of your comments will be published, displaying your name as you provide it and location, unless you state otherwise. Your contact details will never be published. When sending us pictures, video or eyewitness accounts (CLICK HERE) ,at no time should you endanger yourself or others, take any unnecessary risks or infringe any laws.

Thanks for Reading via the most updated news portal
Call Us:+234(0)9073726403
Get us on Whatsapp: +234(0)8181166425      
Email Us: editors@leakblast.com
SUPPORT LEAKBLAST JOURNALISM OF INTEGRITY AND CREDIBILITY
Good  journalism costs a lot of money.
For continued free access to the best investigative journalism in the country we ask you to consider making a modest support to this noble Endeavor.
By contributing to LeakBlast, you are helping to sustain a journalism of relevance and ensuring it remains free and available to all.