The Taliban have been making rapid advances since launching their offensive in May this year, amid failed talks with the Western-backed Afghan government, and the withdrawal of US troops.
Among them are Kunduz, which fell into Taliban hands last Sunday. Home to 270,000 people, it's considered a gateway to the country's mineral-rich northern provinces.
On Friday, the Taliban seized the country's second largest city, Kandahar. It was once a Taliban stronghold and is strategically important as a trading hub.
Earlier, local officials told the BBC that the Taliban have also gained control of Pul-e-alam, the capital of Logar province. Logar borders Kabul province and there is a direct road from Pul-e-alam to the Afghan capital.
People don't know what to do

'
Pashtana Durrani, executive director of an education NGO that works with Afghan girls, spoke to the BBC's Newshour programme shortly before the city of Kandahar fell to Taliban forces.
She described the situation in the city as a "humanitarian crisis" and was critical of the government's response.
"It's all confusing right now. People don't know what to do, where to go, where to flee," she said.
The activist told the BBC she was scared for her life because of her vocal role in advocating for women's education.
"The girls who we work with have already fled," she said. "I don't know where the students are and I'm personally scared about their life. What if they're married to a Taliban fighter? What will their life be like?"
'No time for bureaucracy, we must act' – Germany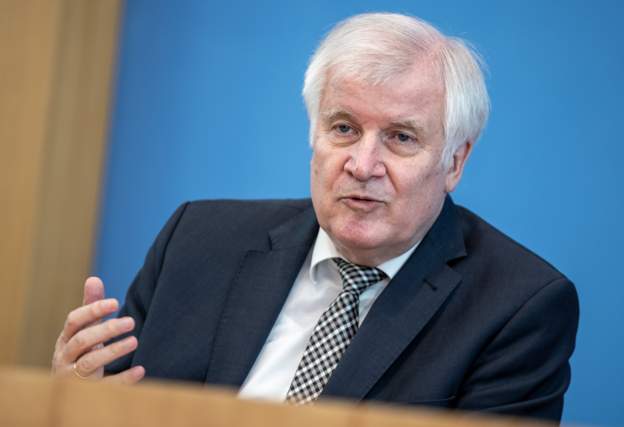 Germany's interior minister has said his country must act quickly to help Afghans who work for its military.
"Whether charter flights or issuing visas after arrival in Germany, I support all measures that enable our local support staff and their families to leave the country quickly," Horst Seehofer said in a statement, according to Reuters news agency.
The situation in Afghanistan is becoming increasingly threatening," he added. "There is no time for bureaucracy, we must act".
Yesterday Germany revealed that it was suspending deportations for Afghan migrants whose visa applications had been rejected.
Neighbouring France and the Netherlands have already done the same.
Meanwhile Ukraine has become the latest European country to announce that it's working to evacuate its citizens from Afghanistan. Foreign Minister Dmytro Kuleba said there were between 50 and 100 Ukrainians in the country.
Key anti-Taliban commander detained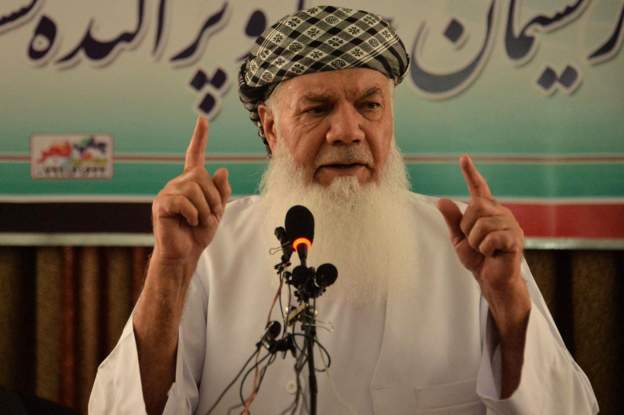 A militia commander who had been leading the fight against the Taliban has been detained by the militants after they seized the city of Herat, local officials say.
Mohammad Ismail Khan, nicknamed the Lion of Herat, is one of Afghanistan's most famous warlords. Videos posted on social media show him being held by the Taliban. The group have released an interview with him, although it is not clear if it was conducted under duress.
If confirmed, this would be a huge blow to the Afghan government in its fight against the militants.
Why is there war in Afghanistan?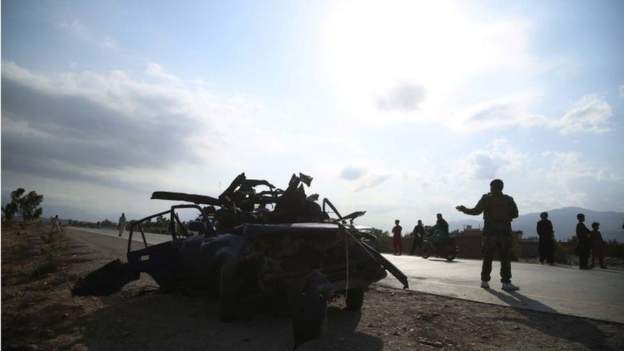 The Taliban were removed from power in 2001 after an invasion by US and allied forces.
Back then, the US was responding to the 9/11 attacks on New York and Washington which killed nearly 3,000 people.
READ ALSO: Ship Runs Aground And Splits Into Two In Japan
Officials identified Islamist militant group al-Qaeda, and its leader Osama Bin Laden, as responsible. Bin Laden was in Afghanistan, under the protection of the Taliban, the Islamists who had been in power since 1996.
When the Taliban refused to hand him over, the US intervened militarily, quickly removing the Taliban and vowing to support democracy and eliminate the terrorist threat.
What did the UK do in Afghanistan?
Twenty years since the UK and US invaded Afghanistan following the 9/11 attacks, many have been left wondering what difference their campaign might have made.
Since 2001, more than 150,000 British servicemen and women have served in Afghanistan, according to the UK government.
The first troops were deployed on the ground in November 2001, driving the Taliban from its last stronghold of Kandahar by December.
In 2006 British troops arrived in Helmand province, a Taliban stronghold in the south of the country.
Their initial mission was to support reconstruction projects, but they were quickly drawn into combat operations.
Camp Bastion in Helmand became the base of British Operation Herrick against Taliban insurgents, with 9,500 troops stationed there.
More than 450 British troops lost their lives in Afghanistan over the course of the conflict.
In October 2014, British combat operations ended, as Camp Bastion was handed over to Afghan forces. But a contingent of troops remained to "train, advise and assist" the Afghan army.
Watch Leakblast TV channel from around the world
Call Us: +234(0)8080859239
Get us on Whatsapp: +234(0)8181166425
SUPPORT LEAKBLAST JOURNALISM OF INTEGRITY AND CREDIBILITY
Good  journalism costs a lot of money.
For continued free access to the best investigative journalism in the country we ask you to consider making a modest support to this noble Endeavor.
By contributing to LeakBlast, you are helping to sustain a journalism of relevance and ensuring it remains free and available to all.